#noicisiamo
Compatibilmente con l'attuale situazione collegata a Covid-19, la segreteria è operativa e reperibile via e-mail e telefono.
AIS è una Associazione senza fini di lucro che si propone l' accrescimento e la diffusione di nozioni relative a strumenti e sistemi di misura e controllo attraverso convegni, seminari e pubblicazioni.
I.S.A. Italy Section is the Italian Secion of ISA- The International Society of Automation, an international Association of about 40.000 professionals all over the world, involved in the automation and process control instrumentation.
The course explains the first the general requirements of the IEC 61508, and then outlines the requirements of the functional safety of the process industry IEC 61511, which describes
the requirements necessary to ensure the functional safety of industrial plants operating in the chemical, petrochemical, energy and others.
The course then examines in completion the procedures, methodologies and examples of application necessary to ensure the functional safety in the process industry, through Electrical, Electronic and Programmable Electronic Systems (E/E/PES).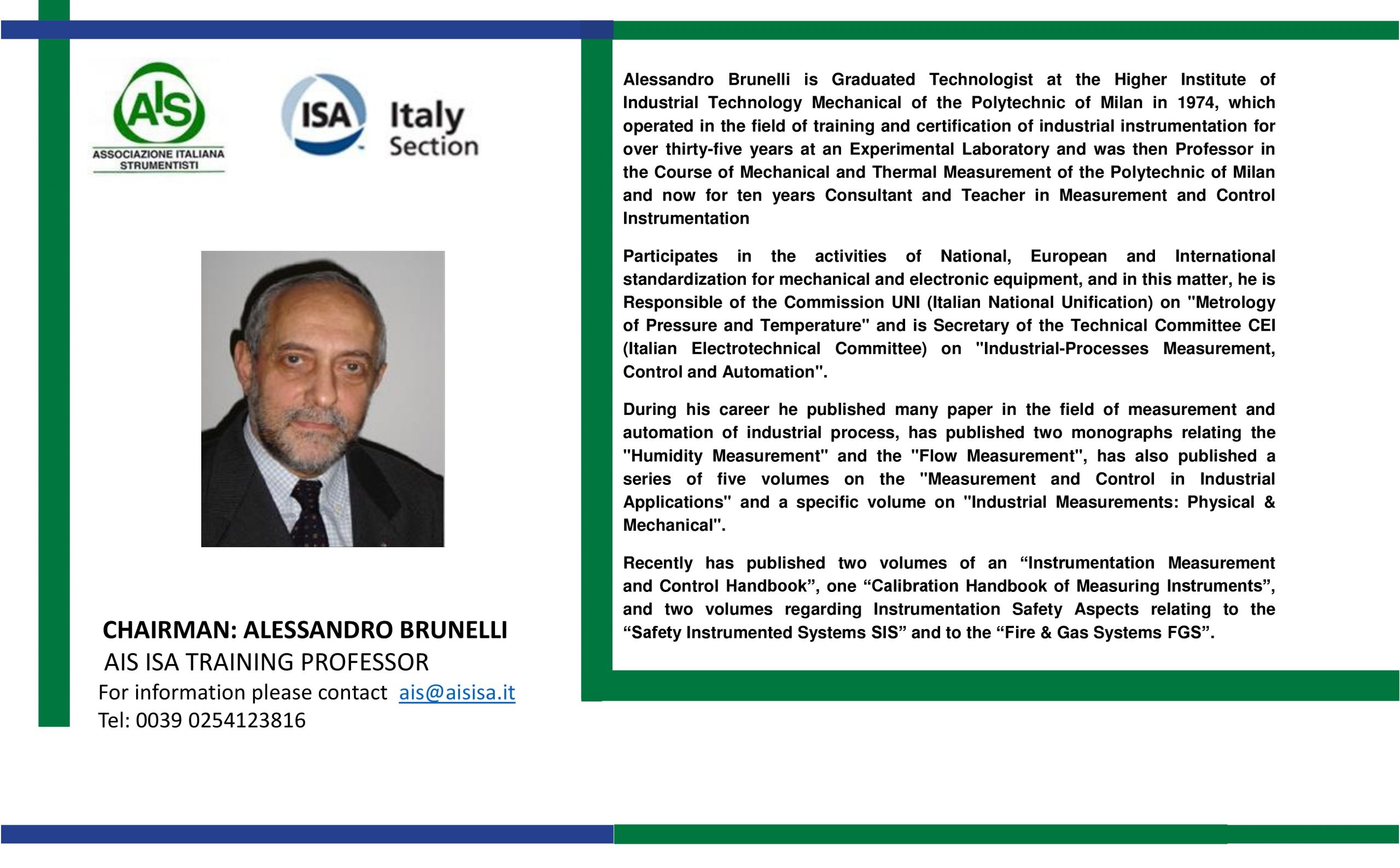 [/et_pb_text][/et_pb_column]
[/et_pb_row]
[/et_pb_section]